Lionvest Trading Ltd

Worldwide Wood Flooring Importers, Distributors & Agents

Lionvest Trading Ltd

Quality flooring stock shipped from all over the world

Lionvest Trading Ltd

The exclusive UK distributor of Lalegno and Ekowood

Have you seen our latest Plywood Brochure?

Click here to view
48 Hour Delivery Service to UK Mainland

Exclusive UK Lalegno Distributor

FG1 Flooring Grade Plywood
At Lionvest we pride ourselves on quality service and products
Welcome to Lionvest Trading (UK) Ltd – one of the UK's largest independent wood flooring wholesalers.
We began trading in 1997 and have vast experience in importing and supplying high quality wood flooring and sheet material to the UK market.  Our head office and showroom based in Hove offers a platform for our experienced sales staff to provide you the best service.
Our main distribution centre in Southampton houses our large array of stock in climate controlled conditions, with a team on hand to get your order to you within 48 hours.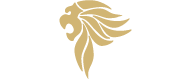 Supplying the UK with quality wood flooring and sheet materials since 1997
Our focus has always been to ensure that we supply quality products combined with excellent customer service and a hassle free 48 hour delivery.
Enquire
If our product range doesn't meet your needs, our bespoke service certainly will
Our product range is available in a wide variety of species, textures and finishes in addition to a unique collection of bespoke lines.  We work directly with manufacturers to meet any specification required and have the facilities to stain, oil, hand-finish and add textures to many wooden floors – giving you the unique finish you desire to set the tone for the entire interior of your home or business environment.
Contact Us
Distribution, stock and warehousing
Lionvest Trading's vast, secure bonded warehouse near Southampton docks retains more than 1500 pallets of exceptional quality flooring stock shipped from all over the world, ready for delivery across the UK and further afield.
We are bulk specialists, purchasing in large volumes and predominantly sell flooring stock by the pallet.  This keeps handling costs to a minimum so that we remain highly competitive and can pass the savings direct to our customers.
We use only the most reliable haulage companies to maintain an impeccable delivery process, while a very select group of long-distance hauliers handle deliveries for our customers who are further afield and in harder-to-reach areas.
We endeavour to deliver within 48 hours to UK mainland.

The exclusive UK distributor of Lalegno and Ekowood
We are the UK's exclusive distributors of Lalegno, a Belgian brand with a product range of over 150 engineered wood flooring products & Rigid Vinyl Plank
Enquire
Importing & supplying high quality wood flooring and sheet material